Every company seeks to reduce the costs of its processes and make them more efficient. No for nothing, we're living in Industry 4.0 —a transformation focused on industrial automation.
However, the IIoT (Industrial Internet of Things) has arrived to accelerate this evolution. With numerous devices, applications and sensors, the business can connect, collect data and transmit information capable of controlling machines and supporting big decisions.
Want to learn how the Industrial Internet can revolutionize your enterprise? Keep track of the content we've prepared below!
Want to know more about Anatel Certification? See how the Master can help in this matter!
What does IIoT mean?
We live in a world in constant digital transformation, and the Industrial Internet is part of it. Like The Internet of Things (IoT), its purpose is to connect various devices to collect and transmit information. 
The main difference is that this happens between industrial equipment. Thus, communication is made through some variables: the devices, the connection between them, the collection and transmission of data and the analysis of this information. 
In this context, machines, systems and other industrial devices are able to communicate with each other. All this contributes to the optimization of production steps, but also help in other sectors:
facilities management;
supply chain monitoring;
medical care;
retail.
What is the difference between IoT and IIoT?
As pointed out just above, the IIoT has functions similar to IoT. That's because the first is a subcategory of the second. 
While IoT represents the interconnectivity, communication and transmission of data between home devices, IIoT involves all these aspects, however, focused on industrial equipment.
In practice, IoT devices are those intended for the final consumer, such as thermostats, luminaires and smart locks. IIoT devices are used in the industrial environment, such as water counters and sensors for pipes.
What is the focus of the industrial internet?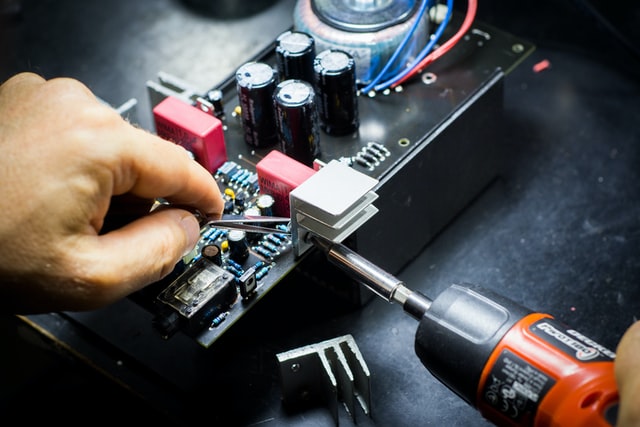 To summarize the definition of IIoT, it consists of an extension of IoT, applied to industrial sectors. 
Its main focus is on communication between machines, based on Big Data and Machine Learning. This allows companies to optimize their operations and make them more efficient.
IIOT in Brazil: How It Works and Trends
Once you understand what IIoT is, let's talk about how it works. As you've seen in previous topics, the Industrial Internet has 3 types of technologies:
smart sensors;
Industrial Analytics;
intelligent machines.
In practice, these sensors offer the ability to perceive the different objects and machines used in industrial processes. From this, these equipment can detect aspects such as temperature level and pressure. 
Such activities generate valuable information, which is processed through Industrial Analytics. This data enables better insights to strengthen decision-making, as well as improve business operation.
In the face of this, it is worth stating that IIoT technologies will only grow in the coming years. The global growth estimate is $771 billion by 2026. 
In Brazil, this technology already positively impacts numerous sectors — manufacturing products to medical care. From a business point of view, the Industrial Internet guarantees more competitive advantage over the competition.  
IIOT applications: 5 to know more!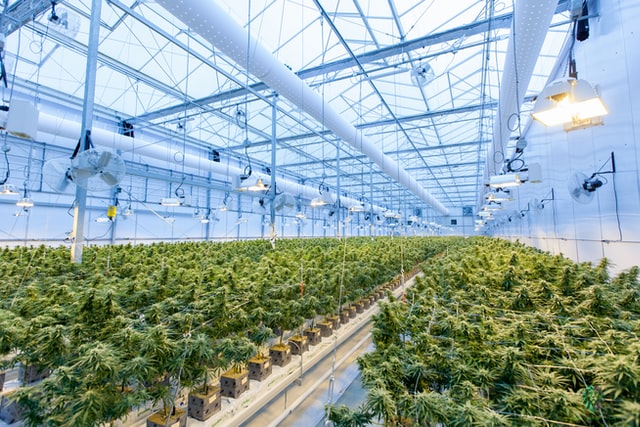 So far, it has become clear the advantages that the Industrial Internet offers to different types of business. By applying wireless solutions to manage control of a plant, you can improve the efficiency of production operations.
But, and how are these innovations actually implemented? The following are some of the main applications of IIoT in the Brazilian industry.
1. Machine monitoring
Smart sensors can be added to the existing machinery of a factory, or incorporated into new projects. From this, they can monitor external factors, such as the vibration of equipment or the use of air conditioning.
This is done through scan, which aims to detect failures in parts that need maintenance. 
Another example is conveyor belts; sensors can collect information and transmit it to a control center, indicating which failure occurred or may happen soon.
2. Indoor air quality monitoring
Some establishments invest in the analysis of air quality in the internal environment. This measurement is usually performed in places that need to maintain good air circulation, such as clinics and hospitals.
Therefore, doing this monitoring is much more practical and simple through IIoT. Its technologies help reduce expenses in a procedure that often requires a high investment for implementation.
3. Monitoring environmental conditions
There are organisations that manufacture sensitive goods, such as agricultural industries. Therefore, it is essential that they monitor the conditions of a given environment, especially those planned for planting and harvesting.
In this respect, IIoT assists in the management of space, making it more efficient. It also helps reduce spending on electricity.
4. Location of goods
With the Industrial Internet, it is more practical to do an overview of the factory's inventory and storage. Knowing where each material is located is essential to streamline production processes.
The sooner storage errors are identified, the faster the changes will be implemented, preventing manufacturing errors from happening. 
5. Connections made in older factories
Due to their easy implementation, IIoT technologies can be applied to older industrial environments without impaired machinery. 
Industries with more than 30 years of activity, for example, can upgrade their data collection procedures to something more efficient without problems. 
Smart sensors use old networks to "listen" to existing connections and from there create new communication channels. 
Contact Master and find out how to get your Anatel Certification hassle-free!
Conclusion
Have you seen with IIoT that it is critical for industries to update their processes and increase their productivity? Relying on technological innovations helps you expand performance and make the most of your business resources by optimizing your operations.
This way, it is simpler to map the procedures and identify possible bottlenecks. Consequently, it will also be less complicated to find solutions to overcome obstacles.