If you are interested in communication technologies, you are likely to already know the latest novelty of the Brazilian scenario: the 5G antennas. This is a faster and more stable connection that promises to take the country's connectivity to a new level of efficiency. 
5G antennas are part of a digital transformation trend in companies and society as a whole, helping to further shorten a few distances and transform the technology landscape into communication once and for all.
But, after all, why is 5G important? Does this technology need to be approved by Anatel to operate in Brazil? What is the cost of these antennas? The answer to these and other questions, you find in this article. Check…
Questions about the homologation of products at Anatel? Master helps you. Visit our website to ask all your questions about it. 
5G antennas: what are they and what are they for?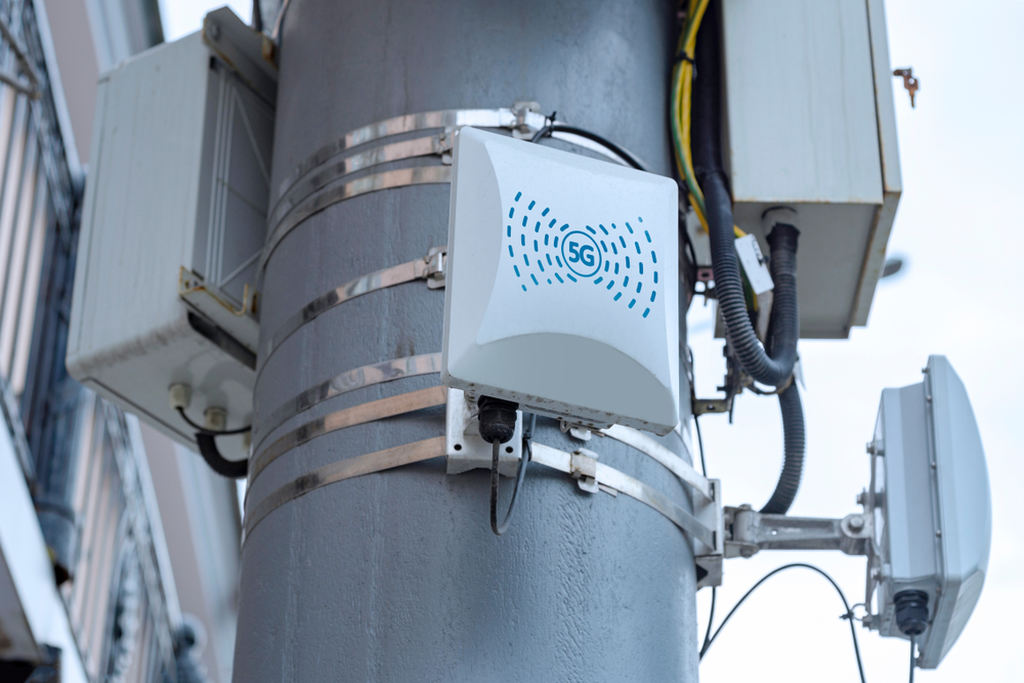 5G antennas are the devices that dissipate the most powerful internet signal and allow connection to the network. 
For Brazil to have a full coverage of 5G, the number of current antennas must be exceeded between 5 and 10 times. Currently, Brazil has 103,000 communication antennas installed, that is, for the 5G to be viable, it needs 515,000 to 1 million additions to the Brazilian antenna network.
These figures are according to a survey by Conexis Brasil Digital.
In the national territory, there are regulations for the operation of antennas, the main one being the General Antenna Law, which establishes the guidelines for the implementation of telecommunications networks in Brazil.
Also according to a survey by Conexis, only 7 of the 27 Brazilian capitals are able to receive 5G technology immediately: Boa Vista, Brasília, Curitiba, Fortaleza, Palmas, Porto Alegre and Porto Velho are the only ones that rely on the right laws to allow the installation of infrastructure.
How are 5G antennas?
The 5G antennas, unlike traditional networks, are small and can be installed in a wide variety of places, such as building facades, traffic lights, signs and, of course, also structures specially designated for this purpose.
This means that 5G antennas are easier to implement in areas of low population density, such as rural environments, resulting in a major revolution in connectivity. 
What is 5G Internet?
The 5G internet represents the fifth generation of broadband in Brazil. With it, the connection is faster, stable, and with the highest number of simultaneous connections. 
It is important to remember that each G represents a generation of telecommunication technologies. The 1G network represents analog telephony technologies. Meanwhile, the 2G network represents the first step in digital.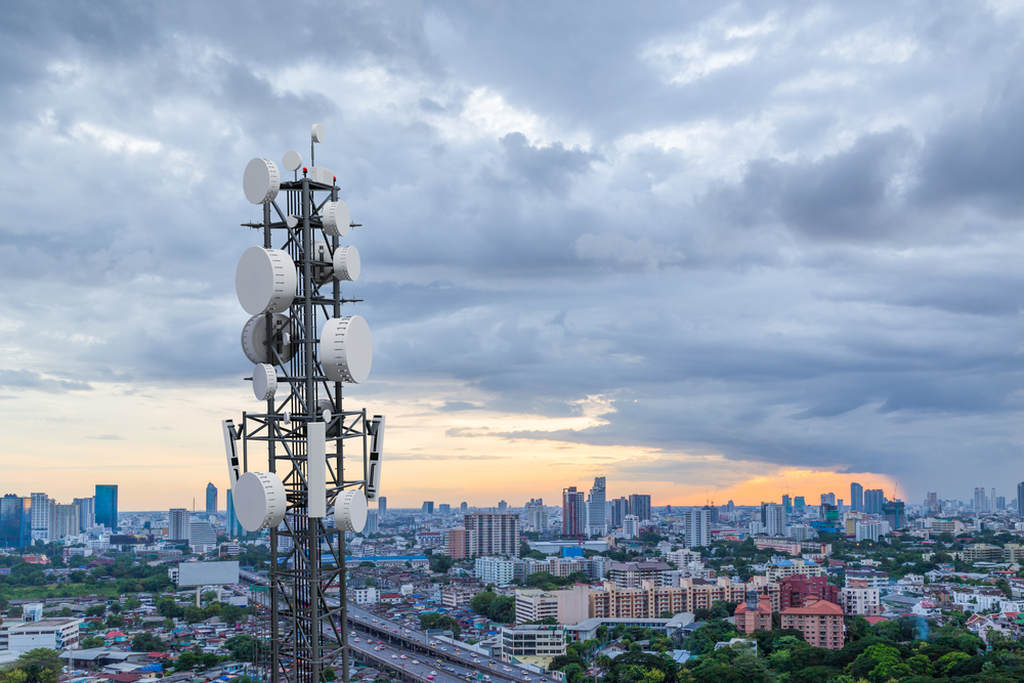 The 3G was the evolution of this connection, being used to this day by credit card machines. Its maximum speed is 200kbps, while that of 4G can reach hundreds of megabits per second. 
For 5G to be viable in Brazil, telephone companies need to adapt their products, offering factory receivers. Some models on the market can already be purchased with this function. 
Why is 5G important?
The role of 5G is to increase data traffic capacity, provide a faster and higher connection, even with a larger number of people connected.
More than just an end, 5G is also a means to enable the development of more robust telecommunications technologies. 
Read also: What is telecommunications and what trends of the future in the sector. 
5G technology: how does it work?
5G networks are operational through radio waves, just as they do with previous generation network connections. Despite this, the spectrum covered by 5G is significantly higher than the previous ones: 600 and 700 MHz, 26 and 28 Ghz and 38 and 42 GHz.
What are 5G phones?
Currently, there are already some options of mobile phones that come equipped to work with 5G technology. Some of them are:
Galaxy A52 5G;
Moto G100;
iPhone 13;
ROG Phone 5S;
Realme 8 5G;
Redmi Note 10 5G;
Xiaomi Mi 11;
Galaxy S21 5G.
5G antennas in Brazil: how will it work in Brazil?
All 5G antennas will be installed on the antenna networks that already exist. They will be adapted to work in parallel with the connection infrastructure. 
These antennas have an important particularity: they are able to focus the radio signal and transmit it to the regions of greatest demand. In this way, the capacity of each antenna is optimized. 
Where are 5G antennas installed in Brazil?
According to Anatel's definitions, 5G should operate in all Brazilian capitals, including the Federal District, by July 2022.
Despite this, the technology may not be available in all neighborhoods. Like other generations, technology is expected to adapt and enter the routine of citizens gradually. 
What is the cost of 5G technology?
Because technology is still taking its first steps, it is not possible to safely know how much it will actually cost. 
The world average, however, leads us to believe that the values can turn around R$ 100 to R$ 150 reais per month, with packages that can be unlimited.
The forecast is that the increase in cost is not so high for the final consumer, but he will have to invest in equipment compatible with the new technology.  
You may also be interested in this article: Anatel Seal: know the importance of homologation of devices.
5G antennas need ANATEL homologation?
Yes, as well as technologies from other generations, 5G antennas is also one of the products that require approval by Anatel.
Want to know how to certify a product at Anatel? Master helps you! Visit our website now to learn more about our solution. 
Conclusion
The new generation of broadband in Brazil is closer than ever! The 5G technology came to bring more effectiveness in the connection and speed to connect to the internet. 
In order for this technology to be effectively put into practice, it is important that Brazil has the appropriate infrastructure. It is estimated that a total of 1 million new antennas will have to be installed by the end of July 2022. 
Like many other communication technologies, 5G antennas also need Anatel approval. Visit the Master website now to learn more about this service!