The Internet of Things (IoT) has transformed the way people view their routine and interact with each other. However, this innovation did not only impact humans; pets have also reaxed a number of benefits.
In this sense, Pet IoT has opened opportunities to raise the quality of life of animals, as well as new forms of business. The news ranges from apps to monitor the health of pets, to automated toys. 
As time goes by, it is interesting to follow the evolution of this market. According to a survey conducted by Global Market Insights, the segment could be worth $20 billion by 2027. Check out more about the following subject! 
See how Master helps you get Anatel Certification simply and quickly!
Pet IoT: What is it?
Just as IoT devices, such as vacuum robots, smart LED lamps and others, make our daily life easier, there are smart devices aimed at the pet world. 
They're the ones we call Pet IoT; gadgets that work based on the Internet of Things. Some examples are:
monitors and interactive cameras;
intelligent feeders;
health and activity trackers.
How does the Internet of Things market for Pet work?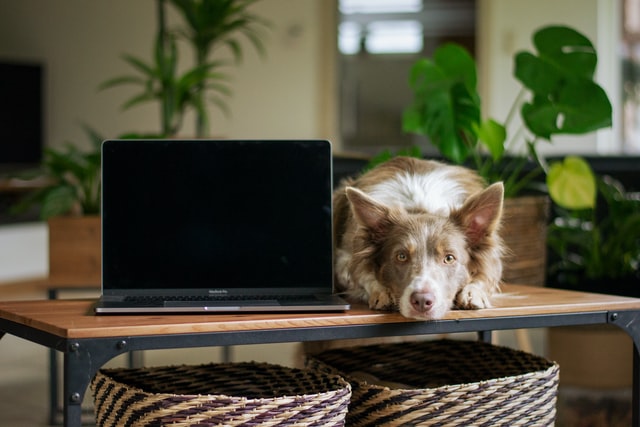 Pets have specific needs, but it is their tutors who take advantage of the technological amenities. Therefore, they will decide the success of each new technology in the Pet Iot market. 
However, in practice, there are already devices in wide commercialization. The most popular are devices that allow you to feed the pet automatically and programmatised. 
There are also devices that make it easier to monitor the pet when it is alone at home. In any case, these technologies are usually divided into 3 different categories. Check it out below.
1. Wearables for pets
This can be considered the most recent category, however, with high demand and constant growth. There are numerous devices on the market, each of which presents specific solutions to real problems in the life of animals:
smart collars (tracking);
smart tags (identification);
diagnosis and suggestion of treatment;
behavior monitors;
temperature scanners;
collars with GPS.
2. Connected products
These are devices that require only an Internet connection, and can be smart doors, toys, fences and others. 
They serve to facilitate the routine of animals, either in routine activities or at leisure time. They offer the following solutions:
entertainment: Interactive toys that help animals stay active when tutors are busy. They offer a mental stimulus, with the reward system;
protection: devices that enhance animal safety through IoT intelligence. They consist of wireless fences and doors with automatic locks;
cleaning: self-cleaning sandboxes, for example, fall into this category. They have sensors and electric motors, as well as connecting to the Internet via wi-fi. Thus, the tutors can follow the routine of hygiene of the animals through the cell phone;
3. Care platforms
They are applications that connect with veterinary services close to the tutor's location, such as pet shops, clinics and other pet care solutions. 
Some apps even support streaming video, making it easy to communicate at a distance between the animal and the tutor. 
4 Pet IoT Devices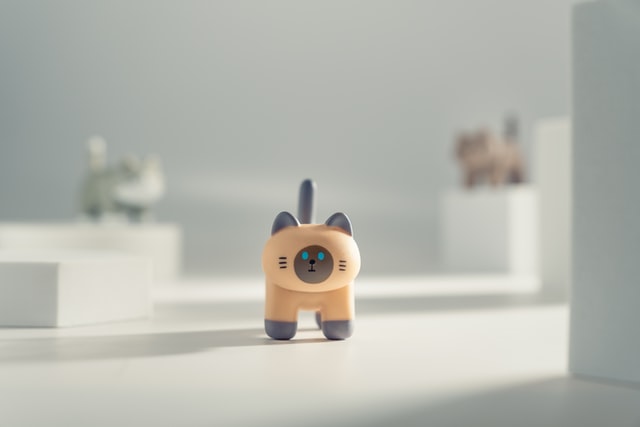 As you can see above, the pet smart device market works by developing solutions for animals, however, with a strategy of attracting the attention of your tutors. After all, they will be the ones who will manipulate the technologies. 
See below some specific examples of IoT appliances for pets. 
Camera for dogs Furbo
This device allows remote monitoring of the animal. The tutor can track the status of your pet through a webcam, which transmits the video in real time to the smartphone.
Another feature is two-way communication. The device detects barks and meows, and also serves with dispenser for snacks, which can be triggered by the application.
Petcube Play Pet Camera
Another monitoring camera, but with night vision. This device also has two-way communication, allowing the tutor to talk to his pet. 
One feature that is worth highlighting is the laser pointer, which allows you to entertain cats and other animals that like this type of interaction. 
PetChatz Digital Daycare
This device functions as a digital phone, which can be activated by means of a button in the shape of a paw. With it, the animal can activate communication with the tutor — and vice versa. 
The device connects to the smartphone via wi-fi. Other features are programmed for the device, such as issuing relaxing sounds to the pet, soothing smells and dispenser of snacks. 
Whistle Go/Health & Location Tracker for Pets
Aimed at controlling the escape of animals, this device consists of a collar with GPS. The sensors located on the device allow the guardian to find your pet anywhere in the country in the event of a leak. 
Geolimits can be set in an app on the smartphone. When the pet is found, the tutor will receive an SMS or email notification. 
IoT pet market trends
As we initially cited, according to a survey conducted by Global Market Insights, the Pet IoT segment could be worth $20 billion by 2027. 
Another study by Grande View Research, Inc., points out that the number of businesses in the sector could grow by an average of 11.2% over the next decade.This is because, as new technologies emerge, consumers become more demanding.
Although numerous solutions are already successful, such as the GPS system, tutors already show interest in other devices that aim to optimize care for their pets. 
Is it worth opening business in the Pet market?
In general, we can see that this is a sector with good growth opportunities. However, it is important that you are prepared to deal with the unpredictability of running a business. 
Did you know, for example, that all communication devices marketed in Brazil must be approved by Anatel (National Telecommunications Agency)? 
It is this body that supervises and regularizes these devices, determining whether they have the quality and safety necessary to be offered to consumers. In this sense, try to find out about it before opening any enterprise.
Understand how the issuance of the Anatel Certification with master works!
Conclusion
As you can see here, the Pet IoT market encompasses the marketing of technologies aimed at improving the quality of life of pets. 
Numerous solutions have already gained popularity among the public, and new devices are developed every day.